Develop Innovative Solutions
Delivery Highly Integrated Systems
Choose the Right Products & Technologies
Provide Exceptional Customer Service
Maintain Long-Term Relationships
Attract & Recruit Top Talent
Invest in Staff Development & Education
Provide Opportunities for Growth & Advancement
Retain a Dedicated Staff
Be Actively Involved in the Community
---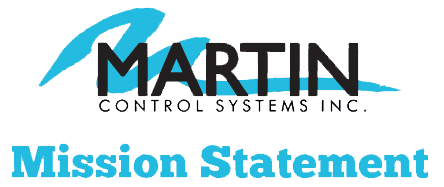 MartinCSI solves industrial manufacturing and process challenges by delivering forward-thinking systems and services for business-critical operations. These services are delivered by valued employees through moral business practices.
Our mission is demonstrated by an ongoing legacy of repeat business from our customers; happy, longer-term employees with opportunities to produce their own futures; and a reputation for uncommon integrity.
And that's how it's done at MartinCSI!