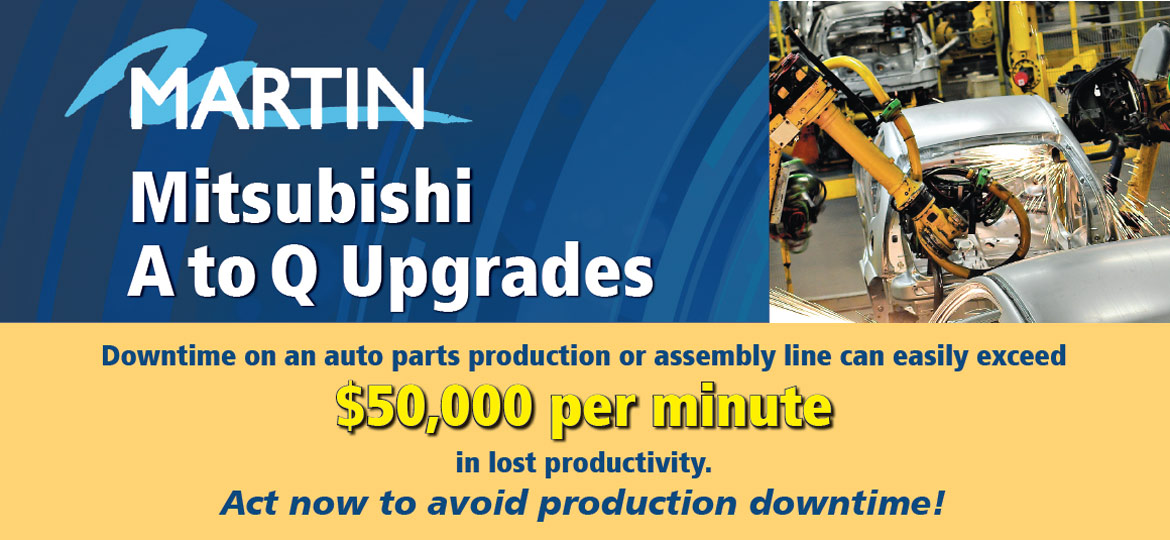 Why upgrade
A to Q now?
High risk of unscheduled downtime
A Series parts are at high risk of failure due to age and technological obsolescence.
A Series replacement parts are no longer available
A Series products have not been manufactured since 2008. There is a very limited supply of A Series parts in stock. In some cases only used replacement parts may be available, putting your production line at greater risk of downtime.
Mitsubishi's A Series support has ended
Mitsubishi has stopped all technical and repair support for A Series products.
Q Series is proven and established
The Q Series was designed for easy migration of legacy equipment. Mitsubishi launched the Q Series in 2002 and it is proven, well established, and delivers huge performance and Total Cost of Ownership advantages.
A Series are not environmentally compliant
Why use
MartinCSI?
A to Q Expertise
MartinCSI has thousands of hours of experience completing dozens of A to Q system upgrades.
Unexpected costs are eliminated
By quoting projects accurately from the start, MartinCSI eliminates change orders and unexpected costs.
Mitsubishi Authorized System Integrator
MartinCSI is a Mitsubishi Authorized System Integrator with specialized training on the migration of legacy equipment.
Thorough preparation process minimizes onsite upgrade work
A thorough evaluation, design, testing and preparation process means your scheduled downtime is minimized.
Comprehensive Start-to-Finish Services
MartinCSI provides comprehensive design, implementation and support services that deliver a seamless, hassle-free experience.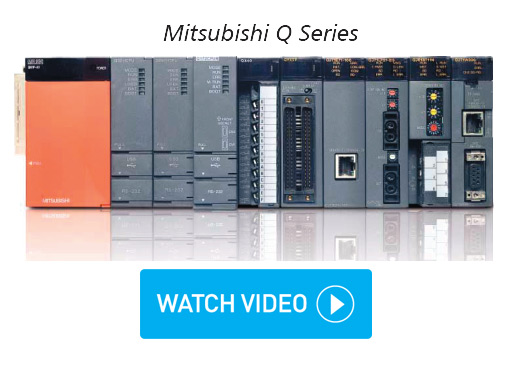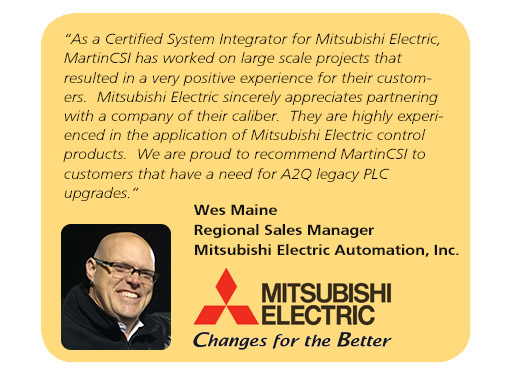 Contact MartinCSI today
to start your A to Q upgrade!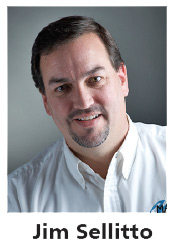 Direct: 614.495.9354
Cell: 614.582.8060
This email address is being protected from spambots. You need JavaScript enabled to view it.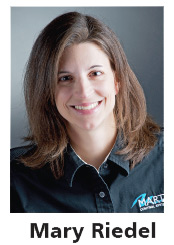 Direct: 614.495.9344
Cell: 614.619.8244
This email address is being protected from spambots. You need JavaScript enabled to view it.
8460 Estates Court
Plain City, Ohio 43064
614.761.5600
Email: This email address is being protected from spambots. You need JavaScript enabled to view it.

MartinCSI provides electrical engineering design,
implementation, documentation and support services for
control systems in manufacturing and process facilities.
Services includes:
Software and Design
PLC and HMI control systems
Programing and startup
Industrial network designs
Servo motion controls and VFD
Liquid and gas process control automation
Design drawings and bid packages
Electrical controls and I/O drawings
Vision systems
MES integration
Industrial data collection and networking
Field Services
Retrofitting of existing control systems
Shutdown, startups and online debugging
Onsite supervision during installation
Control panel fabrication
Consulting
System evaluations and needs analysis
Research, specifications and submittals
Equipment selection and procurement
Project management and coordination