"Martin Control Systems exemplifies the qualities that comprise not only a valued partnership, but a good friendship as well. They are professional, experienced, and show mastery of their craft. To be a good partner one has to show integrity, always offer a quality product at a good price, be compromising, and produce an end result that is mutually beneficial. Martin's product is their people. Throughout every stage of the process, everyone we have come into contact with has presented excellence in what they do as well as a high level of concern in making sure our expectations are being met. JS2 System Solutions presented Martin's engineering team with quite a challenge. They had to integrate products that were brand new to them and that had little to no technical documentation. We asked them to team up with our software programming team that had engineers all over the globe and the success of the project relied on collaboration and harmony from all three companies. Martin led the way, providing the necessary project management and coordination, as well as dedication to required weekly communication and planning.
Like in any good friendship, Martin always listens to and values our opinions and wants. They provide guidance when needed and assistance in the times we feel overwhelmed. Martin is just a phone call away. Anytime we have a problem, question, or just a new idea they are consummately available. Without hesitation, I would recommend Martin Control Systems for your system integration needs. We already have them quoting another project before the original is closed."
Product and Marketing Manager
JS2 System Solutions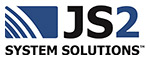 "Martin Controls is an organization Omron's customers trust with their automation and safety projects. Martin always looks to implement the right product and solutions for each project. It is a pleasure to have such a professional organization as a dedicated partner to Omron."
Mike Sayre, Regional Sales Manager, Omron Automation and Safety

"Martin Controls has been very instrumental in assisting our mutual customers to migrate effectively from our older K/A/AnS series PLCs to our new Q series PLCs. I have received numerous compliments from customers regarding Martin Controls' professionalism, timeliness and quality of work."
"Thanks for all of your assistance and staying the extra days. The success of this project is due in large part to your efforts and they are appreciated."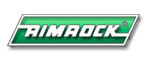 "This project software upgrade was a very smooth changeover with very few problems. No downtime of production in a 24/7 operation. Thanks for your help."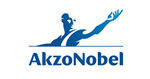 "Another job well done, hope to work with you again."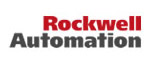 Martin Controls has provided us with excellent services for years. Their response & dispatch time is superb. They have an extremely talented employee tech base group that is well trained and diverse that enable us to keep moving into the future with technology and new ideas and new systems.
"Thank you Martin Control"
Sincerely, Brent Downs, Maintenance Coordinator / Supervisor

"NDS has been doing business with Martin CSI for around 15 years and they have always been professional, courteous, and timely and will jump through hoops to help us when we ask. Top notch technical people who understand the reality of a production environment."
Jeff Crawford, Sr. Director of Technical Services, Norse Dairy Systems