MartinCSI specialists design and build vision systems that improve the accuracy of quality checks and inventory counts by using different types of vision applications:
Inspection & Measurements
Recognition
Positioning
The implementation of a vision system can mean fewer product recalls, lower labor costs, more efficient production lines, and a decrease in part mismatches.
Vision certified specialists will configure a system for your company that encompasses:
Barcode Matching
Pass/Fail Tests
Data Collection
Traceability of Products on the Production Line
Part Presence/Absence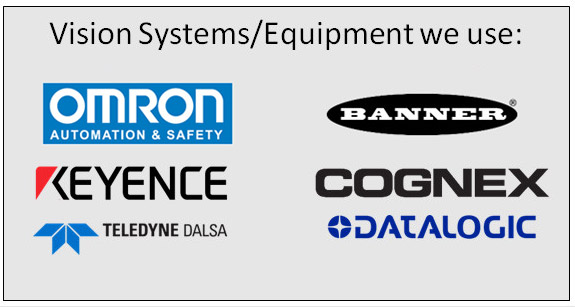 Omron & MartinCSI have teamed up and developed an on-site vision lab to conduct proof of concept prior to client quotes. More info to come in 2016!